This tutorial is very outdated. You can no longer attach event handlers or triggers to avatars. In order to trigger sounds on your avatar, use an Override Controller and an animation. See EvolvedAnt's tutorial on Override Controllers for a great guide.
Getting Started
Edit
The most preferred audio format is .ogg since it is the most compressed while maintaining decent audio quality.
Your desired audio file must be in the asset folder before beginning
Audio Triggering in Unity
Edit
Have your avatar ready and you will need to add 3 components

Audio Source
VRC_Event Handler
VRC_Key Events
Here are the settings for them below: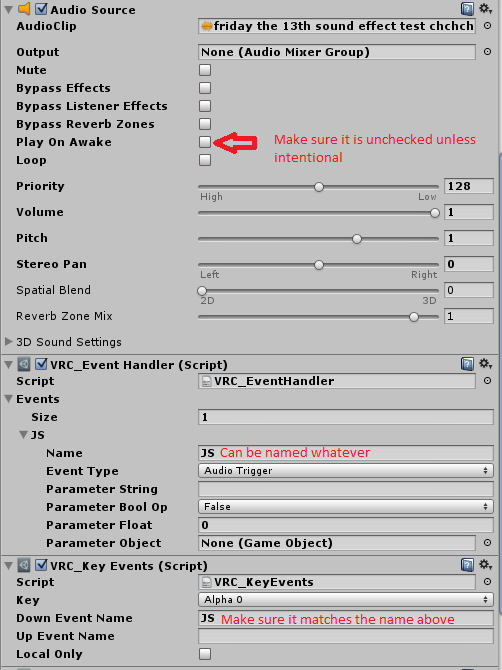 For "Key" Choose any appropriate keybind but remember that most people on laptops do not have a numpad so you would want to stay away from those options.
Once that is done you are ready to export your avatar!
Made by Haczar